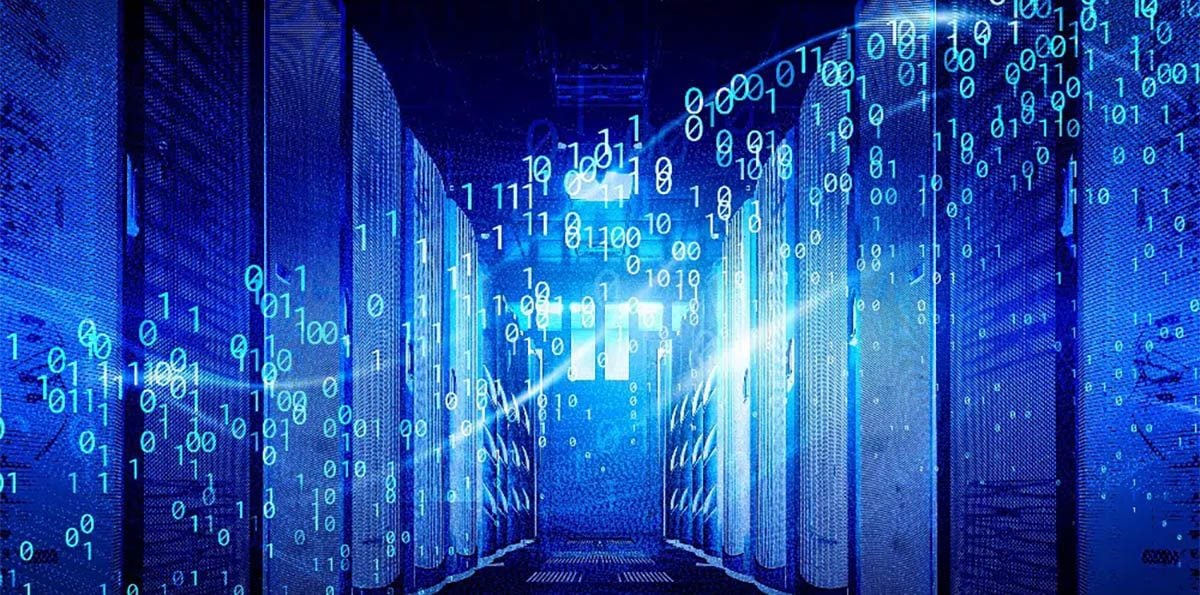 The impact of big data analytics in transforming the ag industry
Big data is often viewed as a combination of technology and analytics that can collect and compile novel data and process it to assist in decision making.
The data can be collected from a myriad of applications including mobile applications, sensors, social networks, websites, drones, questionnaires, and product purchases. Upon collection, big data analytics is then used to process large amounts of data generated, transforming the information into actionable plans.
This technology has pioneered many digital transformations across several sectors, including agriculture, where big data analytics has proven to be a key component in creating more services that lead to a focused customer experience and ultimately more profit.
Big data and precision agriculture provide farmers with information on changes in weather, rainfall, soil moisture, and other factors that affect crop yield. With all this data, the growers can make accurate and reliable decisions, such as what crops to plant for better profitability and when to harvest, ultimately
There is a lot of buzz about big data and its impact on industries that have not traditionally been as digitally mature as other sectors, including agriculture. Let's take a closer look at how big data analytics can transform agriculture and farming.increasing the yields of existing farmlands.
What is big data?
Big data is data that is so large in size and complexity that some of the more traditional data management tools cannot store it or process it efficiently. Many organizations have data silos and cannot leverage their big data internally.
Big data without standardization, harmonization, and analysis does not create value. Making big data usable takes time to find the best approach for each organization. In fact, Gartner estimates that 85% of most companies' data management projects fail. And less than one-third of companies investing in big data feel they can effectively drive R&D value. Given these alarming figures, companies are often overwhelmed with finding the best approach.
What is big data analytics?
Big data analytics involves harvesting, cleansing, and analyzing large datasets to help users properly put their big data to work. Having the right data-based information enables data-driven decision-making.
The scope for big data applications is large and for the agricultural industry includes the ability to track physical items, collect real-time data, forecast scenarios, and accelerate field trial research that will help improve crop management, mitigate risk, and ensure sustainability.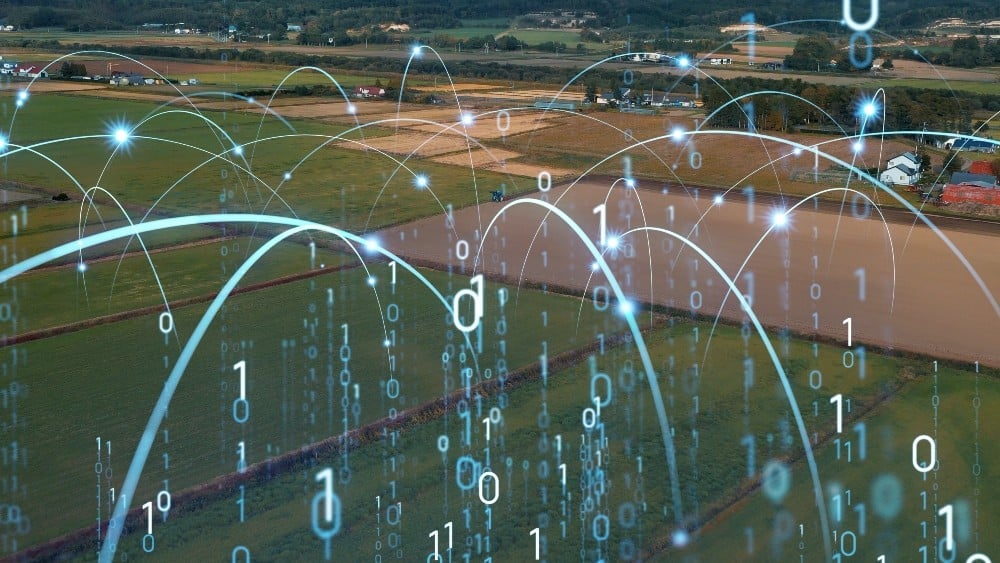 Transforming agriculture with big data analytics
Agriculture practices have conventionally been treated as an intuitive space with knowledge transfer from one generation to another.
However, the pressing challenges of today such as climate change coupled with less arable land have forced a shift in how farming practices are evaluated and executed. Rapid urbanization and climate change have claimed a major share of farmlands. In the United States alone, there has been a dip in the total area of farmlands from 913 million acres in 2014 to 895 million acres in 2021.
We are at an unprecedented time in agriculture where we can no longer rely on gut feelings or intuition but rather on data-driven analysis from big data analytics. To counter the pressures of increasing food demand and climate change, policymakers and industry leaders are seeking assistance from big data analytics in agriculture.
Thanks to GPS and the internet, many farmers have been collecting data from their farms for over 20 years. Only in the last decade has the term "big data" taken on a new meaning in agriculture, given the massive amounts of data now readily collected by new sensors and tools.
Today data points can be collected in real-time around various parameters such as water usage, rainfall patterns, fertilizer requirements, crop inputs, crop health, and yield. With all this new information available today, researchers, agronomists, and farmers can uncover a more holistic view of what is happening at field level that drives better decisions for improvements.
With the Earth's population approaching 10 billion, the UN estimates that global food production will need to increase by at least 60% to feed the world by 2050 – not a small task. How do the agriculture and food industries respond to the challenge of sustainably increasing output in an uncertain world where natural resources are increasingly limited? By turning to big data analytics for the answer.
In order to reach the UN's 60% food target, it is necessary to make the most of the arable land that is available by improving crop yields, reducing waste, and optimizing supply chains. This is where big data analytics has a pivotal role to play, and it's already disrupting the agriculture and food industries and pointing the way forward.
Disruptive digital tools continue to emerge and evolve, reshaping the post-modern agricultural landscape with smart farming methods. Data-driven decision support for smart farming provides groundbreaking opportunities to make farming more efficient by minimizing the resources used.
With the increasing pressure to feed our growing world population sustainably, climate change and other environmental challenges present an opportunity to adopt big data analytics in agriculture as a way to maximize output and minimize the resources needed.
The adoption of data-driven agriculture solutions has been steadily increasing. Its market size is expected to hit $1.4 billion USD in 2023. That's a Compound Annual Growth Rate (CAGR) of 12.2% since 2020.
Better risk assessment
Using weather patterns to mitigate risk
The world is getting more unpredictable. But when it comes to the weather, a system of well-known historical complexity, that trend is going in reverse.
Agriculture is already benefiting from detailed insights on everyday weather trends. Better data tools are unlocking new potential, improving farmers' resilience to weather-related risk, and at the same time, opening new opportunities. Utilizing big data in agriculture provides a better understanding of the scale of the risk, which can help reduce the impact of climate-related disasters through improved planning. For instance, there are agricultural regions around the world where small changes in climate can have serious economic consequences.
The cost of farming is also dependent on the weather. Factors like unpredictable rainfall and crop diseases can lead to unexpected yield losses and price spikes. Predictive big data analysis in agriculture allows farmers to mitigate risk associated with changing weather patterns (drought, heavy rain, flooding) and adjust accordingly, enabling more accurate forecasting of yields and production.
Additionally, emerging data analytics tools allow insurers to better analyze the weather risk exposure of croplands, so farmers can take out insurance policies that can help them overcome weather-related liabilities where previously they may have gone bankrupt.
What do big data and measurement have to do with sustainability?
At the same time, the world's population is increasing, and the amount of arable land is decreasing. Up to 25% of the global landmass is now unfit for agriculture due to soil degradation, salinization, and water scarcity. Freshwater sources are becoming depleted, especially in the developing world. Global demand for fresh water will exceed supply by 40% by 2030.
While the vast majority of farmers have done a great job maintaining or increasing soil health by using good stewardship and conservation practices. Additional data-driven recommendations can be instrumental in ensuring a sustainable farming future.
According to the United Nations Food and Agriculture Organization (FAO), as much a third of the food produced in the world is wasted. This is not only a waste of resources, but it also has a major impact on climate change.
The use of big data can help us reduce food waste by providing insights into where and why food is wasted, saving as much as $155–405 billion a year by 2030.
Big data and precision agriculture are essential to meet today's challenges in agricultural production. The more information researchers, agronomists, and farmers have, the better the opportunities to leverage big data analytics at a watershed scale to make informed decisions on the best conservation practices.
Agmatix and big data analytics
Behind the scenes, big data analysis in agriculture is driving a digital revolution that aims to provide researchers and agronomists deeper insights at the field level and give farmers more control over their field output and nutritional requirements, all while increasing efficiency and reducing costs.
Disruptive technology continues to emerge and evolve, reshaping the postmodern agricultural landscape with precision agriculture methods. Agmatix offers precision agriculture solutions that enable data-driven decision-making across research and development, agronomic practices, and sustainability challenges.
If you're looking to unlock true value from your big data, contact Agmatix today for a demo of our solutions.