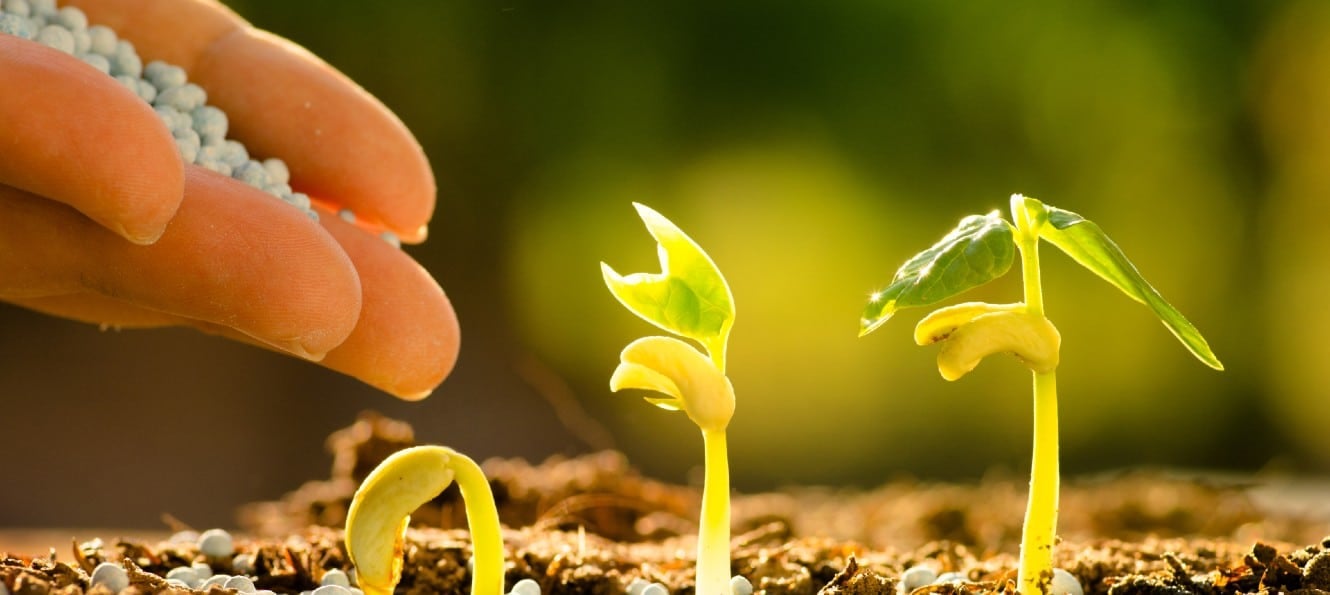 Agmatix Powers Open Databases that will Revolutionize Crop Nutrition
Farming is more than just planting seeds at the right time in hopes of rain, and harvesting after a few months. It requires a deeper understanding of the crops' specific needs throughout their life cycle. Crop nutrient management relies on many aspects – the importance of the right nutrient source, applied at the right rate, administered at the right time, and in the right place.
With proper nutrient management, farmers can realize a number of benefits, including increased yield, increased returns, maximized nutrient use efficiency, and improved sustainability.
Farmers today are faced with many challenges. Not only do they need to manage their land and crops, but they also have to deal with the ever-changing climate and its impact on farming. One of the ways that farmers can adapt to these challenges is by using advanced fertilization tools.
These tools allow farmers to harness the data they have available for their own field and determine the exact amount of nutrients that are needed to meet crop needs.
Agmatix understands the importance of crop nutrition and the need for data to help make the most informed decisions in the field. That's why they've teamed up with other global groups to make two new databases available to the public to help revolutionize crop nutrition – the Global Crop Nutrient Removal Database and the Nutrient Omission Trial Database.
Global Crop Nutrient Removal Database
The goal of this project is to create a global, open, and comprehensive database to highlight the relationships between inputs and outputs of nutrients in crops under an array of production and environmental conditions.
With the help of the International Fertilizer Association (IFA) and Wageningen University & Research (WUR), the Global Crop Nutrient Removal Database allows users to look at production and environmental factors affecting nutrient concentration and determine the total amount of nutrients removed from the field when the crop is harvested. This database is focused on nutritionally and industrially important crops and is equipped with data on nutrient content, residues, crop yields, and other associated data.
Crop nutrient removal is defined as the total amount of nutrients removed from the field in the harvested portion of the crop. Knowing how crop nutrient removal can impact the next planted crop allows for advanced fertilization tools to help determine the specific nutrient amounts needed to be added back into the soil if needed.
The Global Crop Nutrient Removal Database has the capability of positively impacting numerous aspects of your crop nutrition work:
Improved crop management through better assessment of crop nutrient removal rates, long-term trends of nutrient demand, and economical budget planning.
Optimized nutrient application, sustainable agriculture, food security, and environmental quality in arable crop production worldwide.
Promoting open science and collaboration by making the database accessible for researchers looking to improve knowledge on crop nutrient uptake and removal.
As a data contributor to the Global Crop Nutrient Database, there are numerous benefits to you right away and long-term.
Cost and time savings in analyzing data – Our team of professional data scientists will combine all of your data into one standardized format cost-free.
New insights from your data – Perform a meta-analysis to get better insights into your products, and analyze your agriculture data across various trials, locations, and fertilizer types.
Advertise your organization and products – Data contributors will be recognized on the database's public website.
Strengthen your company's environmental credentials – Share your organization's contribution to a global initiative that has far-reaching environmental and social impacts.
Intensify your fertilizer support tools – The database will be available to you, allowing your organization to use worldwide data to strengthen its fertilizer support tools.
Nutrient Omission Trial Database
The aim of the Nutrient Omission Trial Database project is to support site-specific recommendations and optimize nutrient management. This is a collaboration between the African Plant Nutrition Institute (APNI), IFA, Innovative Solutions for Decision Agriculture (ISDA), and Agmatix to consolidate legacy nutrient omission research data from multiple sources into a single, standardized, and open data set.

Legacy nutrients, or nutrients that have accumulated in the soil after decades of fertilizer and nutrient application, can be at sufficient levels to produce high yields for crops but need to be measured and considered in management plans. Having data related to these accumulations in a single database will allow for a streamlined integration into advanced fertilization tools and management plans.
The Nutrient Omission Trial Database offers several benefits to users to optimize nutrient management:
A unified database of Nutrient Omission Trials, covering different crop production environments and different nutrients. This database enables communication, comparison, queries, analysis, and references for easy access and high-quality data.
Improve site-specific fertilizer recommendations, as the database is sensitive to variations in soil fertility and other conditions between farms. Better assessment of the status and trends in nutrient use efficiency in different regions or countries.
Different data sets from multiple sources, standardized and harmonized with Agmatix's technology platform (aligned with the GUARDS protocol). This improves knowledge and collaboration between Consortium for Precision Crop Nutrition (CPNC) members.
This database has been enriched with other site-specific data, such as weather and geospatial information on soils, crops, and other relevant attributes.

As a data contributor to the Global Crop Nutrient Database, there are numerous benefits to your work and the research community at large.
Global use – Your data will become widely available and used for new scientific purposes, directly contributing toward multiple UN Sustainable Development Goals (include link), including reducing hunger and poverty in a sustainable manner.
Acknowledgment – Data providers will be acknowledged in publications emerging from this work for their contribution, or may become collaborators on future work.
Advertise your organization – Data contributors will be recognized on the database's public website.
A resource for you – The database will be available to you, allowing your organization to use worldwide data to benefit from this resource.
These CPNC databases are powered by the cutting-edge Agmatix platform, designed to aggregate, standardize, and harmonize agronomic data, Agmatix has also used its complex algorithms to enrich the datasets with site-specific data, such as weather and geospatial information on soils and crops. Agmatix's agronomic data solutions continue to revolutionize agro informatics and improve sustainable food production worldwide.
To learn more about the project, collaborations, and how the databases can be used, please visit https://cropnutrientdata.net or contact us via [email protected].